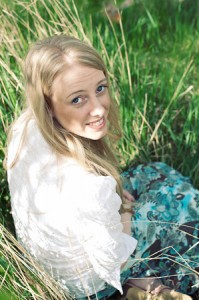 Elaine Barnes, RM
Midwife
"We have a secret in our culture, and it's not that birth is painful. It's that women are strong."  ~ Laura Stavoe Harm
 Elaine Barnes completed her first baccalaureate degree in Applied Sciences Kinesiology and a certificate in Human Nutrition at Simon Fraser University. In 2002, Elaine completed her training as a Breastfeeding Counsellor.  Since then, she has been helping new mothers with breastfeeding and nutrition.
She then went on to complete the four year UBC Midwifery Education Program and graduated from the Faculty of Medicine with a baccalaureate degree in Midwifery in 2008. Elaine's diverse and rich midwifery training included clinical work in rural Zambia and other African countries.
Elaine worked in a busy group practice at Ridge Meadows Midwifery following graduation, with admitting privileges at Royal Columbian Hospital and Ridge Meadows Hospital.
Looking for a slower paced lifestyle for her family, Elaine decided to make the move to Kamloops and reunite with friend and colleague, Joanna Norman. Elaine has happily settled into the Kamloops community to raise her family here and continue to serve the women and families in our community for many years to come.
Elaine is a passionate advocate for breastfeeding, mothers with addictions and young mothers, as well as international women's health and reproductive rights. She has been an integral part of Mighty Oak Midwifery Care since 2010.