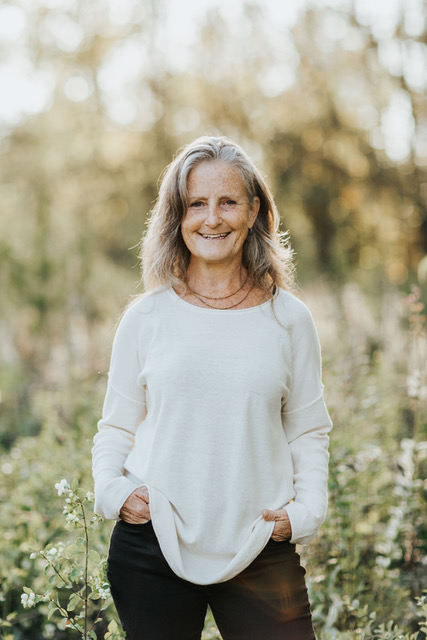 Lisa Boyd
Midwife
"If we hope to create a non-violent world where respect and kindness replace fear and hatred, we must begin with how we treat each other at the beginning of life. For that is where our deepest patterns are set. From these roots grow fear and alienation or love and trust." ~ Suzanne Arms 
My first son, Julian, was born in Lesotho, Africa, while I was working in community development. There was no formal pre-natal education so my midwife suggested that I attend some births with her and learn everything I wanted and needed to know. It was the most profound experience of my life, observing and doing my best to help these women through the pain and then share in the joy of giving birth. I knew then that my interest in alternative medicine would lead me to become a midwife.
I have been a practicing midwife now since 1996. After graduating from the Seattle Midwifery School, I practiced independently as a Licensed Midwife in the state of Washington. I specialized in out-of-hospital births, either at home or in a free standing birth centre.
In 2008, I relocated to British Columbia to practice with Sage Midwifery. I eventually purchased Sage with two partners and we co-founded Semiahmoo Midwives, based in Surrey, B.C. During this time I have honed and enriched my practice, working collaboratively with my colleagues, Obstetricians and RNs to provide safe, supportive midwifery care in hospital or at home.
Over the years I have enjoyed working with a wide variety of families from many walks of life. These diverse experiences have shaped my philosophy of birth and the midwifery care I offer my clients today, which is guided by mutual respect, good medical skills and clinical judgement, patience and understanding. I honour the uniqueness of each woman and her family as she experiences the changes that accompany pregnancy, birth and the early postpartum period.
I strive to preserve the simplicity and joy of birth amid the current complex medical environment. As I first learned in Africa and my years of experience have confirmed, women excel at giving birth when they are given the opportunity to believe in the innate brilliance of their bodies and their babies.
Each birth instills in me a sense of awe and joy and the strength of women and the welcoming of new life.
Lisa joined Mighty Oak Midwifery Care in January 2022. Lisa lives in Lillooet, providing midwifery care to families in the community and the ancestral territories of St̓át̓imc Tmicw (St'at'imc), Dënéndeh, and Tŝilhqot'in Nen.